Alive Personal Training recommend the following practitioners...
Because your overall health matters to us
Balwyn Sports & Physiotherapy Centre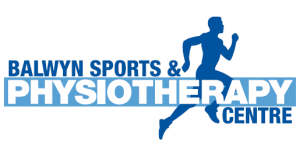 Our team work closely with the highly qualified practitioners at Balwyn Sports & Physiotherapy Centre. At times you need added support or physiotherapy, this is the place you must visit.
62 Level 3, 379-381 Whitehorse Rd, Balwyn
(03) 9836 7000
website: balwynsportsphysio.com.au
Complete Sports Care

If you've got an injury that won't go away, the team at Complete Sports Care will provide a realistic assessment of your potential for recovery, and help you create a management plan. They have the best reputation for helping with difficult injuries.
249 Auburn Rd, Hawthorn
(03) 9882 2020
website: completesportscare.com.au
For the best service, Alive Personal Training recommend retailers:
Active Feet

Run by some of Melbourne's leading sports podiatrists, Active Feet caters for the professional athlete through to the occasional dog walker. Offering a true technical fitting service, they stock a range of running shoes, walking shoes, racing flats, cross trainers, netball shoes and kid's shoes.
website: www.activefeet.com.au
161 Camberwell Rd, Camberwell
(03) 9882 6266
477 High St, Prahran
(03) 9533 8221
129 Canterbury Rd, Heathmont
(03) 9876 9211
She Science

Women know how important it is to have a decent sports bra! She Science offer a motion analysis software that will analysis your breast motion (in a non-invasive way), and make sure you find the best fitting sports bra to suit your training needs.
9817 6641
144a Cotham Road, Kew
website: shescience.com.au
For the most convenient food in Camberwell, Alive Personal Training recommends:
Dineamic

For nights you don't want to cook, Dineamic offer a convenient and healthy take away option. Designed for people with food allergies and intolerances, Dineamic's deliciously healthy meals have no added preservatives, offer a good and balanced source of protein, fibre and carbohydrates.
website: www.dineamic.com.au
9882 8087
909 Burke Road, Camberwell