Feedback from our personal training clients
Proof is in the pudding – or lack of after our sessions…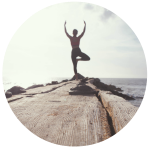 I train every week with Steph and find it immensely beneficial. It is so convenient to have someone come to you with all the required equipment. Steph is great at varying each week's programme so that it feels different each time. She also ensures there is progression and makes sure to record what we've done each session, so she can let me know how I'm tracking. She's also helped if I have niggles or injuries to recommend stretches or professionals to seek help from.  Anna, Camberwell.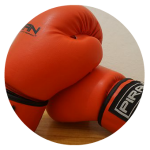 Each week Steph pushes me in new ways that keep me engaged with my training and able to feel real progress. I really like the way she tailors each element of our sessions and works in specific sets to help me with my fitness (and other!) goals. Definitely a highlight of the week!   James, Camberwell.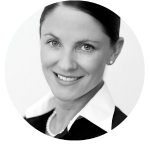 I have been training with Stephanie at Alive PT for over 3 years now.  I can honestly say I never tire of the workouts as they are consistently different and well produced.  Steph works hard to help me achieve my personal body goals and understand what I am and am not capable of, but always pushing me to work harder and do more. There hasn't been a week that I have finished a session where I'm not sweating and feeling like I have made a difference, together with many laughs throughout makes for an awesome weekly fitness routine. Lauren S, Camberwell.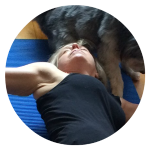 I started training with Alive Personal Training in 2002 and we're still together! From my first run experience, of about 100mtrs, to training for and running half marathons and feeling the joy of achievement at that finish line - Alive has been right there beside me. I no longer run and as time passes the focus changes to more functional exercise that enables me to keep fit and healthy while being active and strong in daily life - and Alive is still right there beside me. I swim and Alive is there with me too! Health and wellbeing is a journey and I feel my needs are always paramount with Alive Personal Training. Michaele Ogilvy, Camberwell, 70 years young!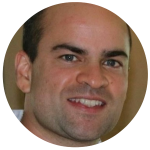 I have been training with Alive for 6 years now. The highly skilled trainers have helped me to work towards my goals, including obtaining a strong core which I need for my busy work schedule.  The workouts are always challenging and varied, and I look forward to each session. Mark F, Glen Iris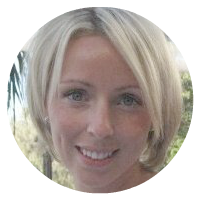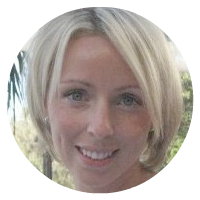 I love training outdoors, the variety and how Steph is always very present and enthusiastic. Safety is a priority and the sessions are always challenging and rewarding. Having a Personal Trainer is a great way to get started and stop procrastinating. I would highly recommend Stephanie and Alive Personal Training. Thoroughly professional. Caroline Risby, Richmond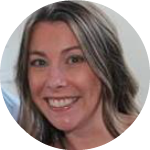 If you are looking to make a change to your health and fitness, Alive can totally get you there.  Put simply, they know their stuff!  Steph is an amazing personal trainer who, along with the rest of the Alive team, genuinely cares about the health and wellbeing of the people around her and achieving your personal best. Carly, Surrey Hills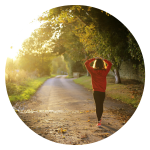 I love the variety of exercise, the patience from trainers, finding myself doing things I never ever thought I could/would do for example recently running 3kms!!  Give it a go – don't give up and work with your trainer to find a balance that suits you and your lifestyle! I have referred both my daughter (22) and son (20) to Alive Personal Training.  My daughter in preparation for her 21st birthday climbing trip to Kilimanjaro, Africa and my son who has subsequently become passionate about following a career in the Fitness Industry.  Alive Personal Trainers are great role models! Julia Y, Surrey Hills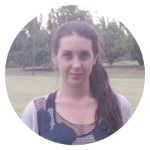 I've noticed the positive changes. Feeling better about myself, power walking along Glenferrie Road wearing boxing gloves. I have grown to like step ups. This is something I never thought possible. Alive Personal Training is a fantastic way to help yourself achieve the most out of life. If you have an injury or simply just lack the motivation having a dedicated trainer is such an asset. One of the best things I have ever done for my health and wellbeing. Beatrice B, Hawthorn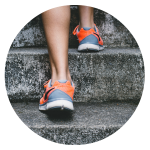 I have trained with them for over ten years and during that time I am sure that I have tested their patience. When I started training with them I had recently damaged my knee. It was very sore! Over ten years they provided me with exercises that strengthened my muscles and my resolve, and I was able to move quite freely despite the fact that both of knees succumbed to arthritis. I travelled extensively for work and pleasure and walked many kilometres. Time and the dreaded arthritis eventually caught up with me and in 2011 I had two complete knee replacements. I recovered very quickly, and this was for the most part due to their pre and post-operative exercises their encouragement and fabulous sense of humour…and probably the skill of my surgeon. Lauren M, Hawthorn East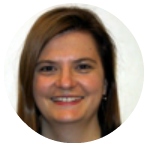 For the first time ever, I can do push ups! It's so convenient.  It is at a time that suits me [just after school drop off], at my home.  If it is raining, we do it inside - it is adaptable.  My trainer, Laura, pushes me to do the best I can, and the results have shown this.  I feel like I can start the day properly after my workout. Enjoy your training.  You will see the results.  You may even find a change of lifestyle like I did.  Our family now goes for nightly walks and we are a lot more active. Tania Scida, Hawthorn East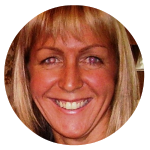 Boxing is awesome! A total body workout with many different moves to boot. My trainer is great too. I really look forward to her visits as we always manage a chat and a laugh as we workout. Join Alive! They're the best if you want to feel strong, healthy and fit. Their advice is second to none and you WILL see results! Cheryl Bisignano, Glen Iris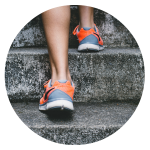 I've been with Alive Personal Training for over 3 years and can't speak highly enough of their commitment to providing a really fun, professional approach to keeping fit. Stephanie is focused on providing her clients with the best possible exercise outcomes. She does this through tailoring her clients' programs, ensuring correct technique is maintained at all times and always challenging you. She 'sets the bar high' for the Personal Training industry. Addo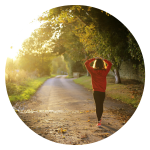 I have been working with Alive Personal Training 1:1 twice a week for about 2 1/2 months with the aim to become a better, fitter tennis player and lose some weight along the way. I have lost 8kg to date and my speed and agility on the court have improved greatly. My trainers Ally and Brendan always knew exactly how far to push me to make sure I would improve further and their sessions were different each week - I never got bored with repetitive exercises. They also helped me outside the sessions by providing various individual work out plans that I could do on my own at home on all other weekdays. I can highly recommend this professional team of trainers. Endee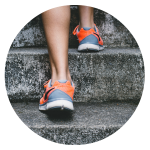 I've almost completed 10 sessions with Alive Personal Training (with Ally) - it's been really rewarding for me. I've lost a few kilos and kick started my fitness again after a few years of inactivity. Ally challenges me to keep pushing to achieve my goals, whilst really making sure I'm doing the basics right so I have a solid platform to work from. I can't thank them enough! Sanjay K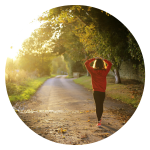 Training with Stephanie has been a pleasure as well as encouraging. Previous experiences with group training and gyms had left me with recurring injuries but Stephanie always ensures that what she gives me to do is safe but challenging based on my age and body limitations. She has also worked closely with my health care professionals such as osteopath and physiotherapist so that my training is supporting any rehabilitation work that I need to do. I am so looking forward to where I can go with my physical fitness under Stephanie's professional guidance and always positive attitude. Vivien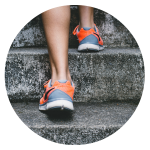 I have been running with the Alive running group for over a year now and I love it! I have gone from barely jogging around the block to completing a number of 10km fun runs. I feel fitter and stronger and have lots more energy. Whilst dealing with some injuries this year, Steph liaised with my physio and developed a training program for me, offering me enormous support and encouragement. She has such an amazing knowledge base both herself and the rest of the Alive team are constantly upgrading their skills and technical knowledge and I feel totally confident with their advice. Steph genuinely cares about the health and wellbeing of the people around her and achieving your personal best - thanks Steph and the Alive PT team! Louise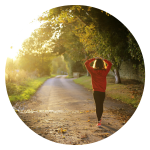 I've completed over 120 training sessions since April 2012. I've lost 21kg, reduced by 23cm around my waist, can now run 2.5km without a stop, and continuing to improve, can do "proper" push-ups and fit into clothes that are 3 dress sizes smaller!! My blood pressure and general health is improved, and I am more flexible and stronger. I have worked with Seb since the start. Seb is very professional, has never made any sort of personal comment about my appearance or whenever I may have difficulty, is always positive and quietly encouraging and has a lovely calming influence which helps keeps those muscles relaxed and working well. Plus, he puts up with my chatter and even says he enjoys it!! What a saint!! I have found all Alive PT's trainers I've worked with to be very professional and caring and they really know what they're doing. They know how to keep you working out even with an injury whilst not aggravating it. Thanks Steph, Seb and the Alive PT team!! Cathy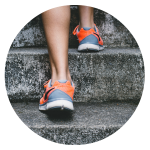 My mother, just recently turned 89, which in part, is greatly due to Stephanie and her fabulous and greatly appreciated exertion/exultation that she provides to my mother regularly. Feel Alive is definitely synonymous to Betty and the outcomes Stephanie achieves with her. John, True Local