Meet the team at Alive Personal Training
Your qualified, caring and committed partners in health
In 2002, Stephanie established Alive Personal Training. Believing that physical well-being is the foundation to feel alive, she wanted to make sure everyone had access to a personal trainer.
Having spent a lot of her time in gyms, she saw how uncomfortable some people looked, and then how they seemed to just vanish after a few months. Stephanie knew there had to be a better way. There was. Mobile personal training.
Offering all the same services as a gym (personalised plans, equipment, nutritional advice), the team of mobile personal trainers at Alive come to you. You choose the place you feel most comfortable to train. You choose the time. And you choose the best day(s).
I love training outdoors, the variety and how Steph is always very present and enthusiastic. Safety is a priority and the sessions are always challenging and rewarding. Having a Personal Trainer is a great way to get started and stop procrastinating. I would highly recommend Stephanie and Alive Personal Training. Thoroughly professional.
Caroline Risby, Richmond
I have been training with Alive for 6 years now. The highly skilled trainers have helped me to work towards my goals, including obtaining a strong core which I need for my busy work schedule.  The workouts are always challenging and varied, and I look forward to each session.
Mark F, Glen Iris
Want to join our Alive Personal Training team?
If you're a suitably qualified personal trainer who's looking for work in the suburbs of Camberwell and surrounds, we'd love to hear from you. We're a small business whose success has seen us train thousands of clients since 2002.
No sales required as we bring in the clients for you to train
Your pay increases when your increase your knowledge and experience
There are no fees to pay as we provide the equipment and there's no rent
Full induction training to ensure you're up to speed for our clients
Here's what some of our trainers say about working with the Alive team: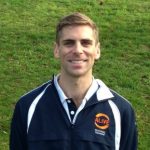 "Alive Personal Training is a fantastic company to work for. I joined the team right after attaining my qualifications, and the first hand learning I received, as well as the constant professional support along the way, has made the biggest contribution to my passion for fitness and helping people experience a healthy lifestyle. It definitely formed the foundations of a successful career in the industry. Stephanie is very in tune to the needs of both clients and trainers, and is one of the best employers I have ever worked for. Much of my current work in managing a team of trainers is modelled from the experiences I had as an Alive trainer. If you're looking to work with a passionate, friendly, professional and incredibly knowledgeable team of trainers, then I would absolutely recommend Alive Personal Training."
Jayden Chivers, with the Alive team May 2015-October 2017.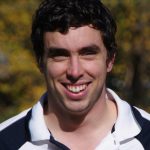 "My seven years working with Steph and the Alive Personal Training team provided me with a great working environment to develop and grow within the field. The team's ongoing support allowed me to develop a skill set I continue to use today in my current workplace. I was always positively challenged with new clients and was supplied with company equipment to effectively train my clients. I truly valued my time working within the Alive Personal Training team."
Paul Sartori, with the Alive team 2010 –2017.